Playwam is situated at St Mary's Parish Hall, Langham Road, Teddington.  The hall is large and airy and offers an adjoining garden.Playwam is a member of the Early Years Partnership, Preschool Learning Alliance and Playgroup Network. It is a non profit-making organisation which is run by a committee of parents whose children attend Playwam. All parents are encouraged to take an active role on the committee.
All learning is based on the Early Years Foundation Stage, which provides a firm framework on which the children explore, develop and learn.
We offer a stable, secure and happy environment supported by skilled practitioners who observe, assess then inform planning to identify the next steps of learning. We share each child's learning journey with parents, and we use records to support a smooth transition into primary school.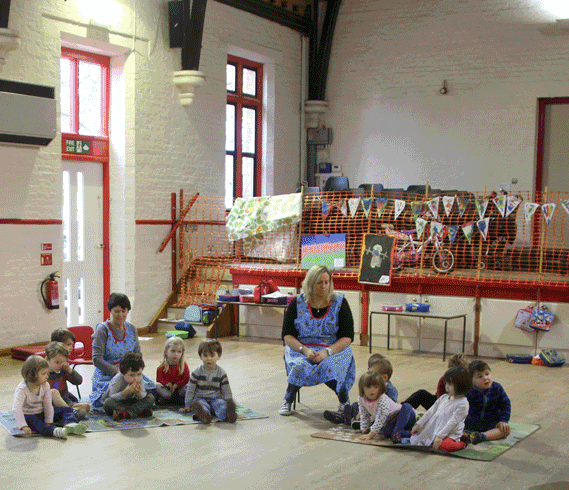 ADMISSIONS 
Admission is purely on a first come basis and children start in the September after they reach  2½ years.  The number of mornings each child attends is flexible but not less than 2. 26 Children attend each morning.
Opening hours are 8.45am – 12.30pm, Monday – Friday and term times only.  We also offer a breakfast slot each morning from 8.30am for the early riser.
Parents are required to pay a small deposit when they register their child.  Please contact us for details of our current fees.
Playwam accepts employer childcare vouchers and are in receipt of the Early Education Funding for children aged 3 and 4 years.
We welcome all children to Playwam, including those with additional needs.
The SEND Local Offer provides information on local services for children and families with special educational needs or disabilities.
Visit www.achievingforchildren.org.uk for more details.
OUR STAFF
We take pride in our dedicated and professional staff. They ensure the highest levels of care and education.
Sally Allen – Play Leader
Betty Staples – Deputy Play Leader